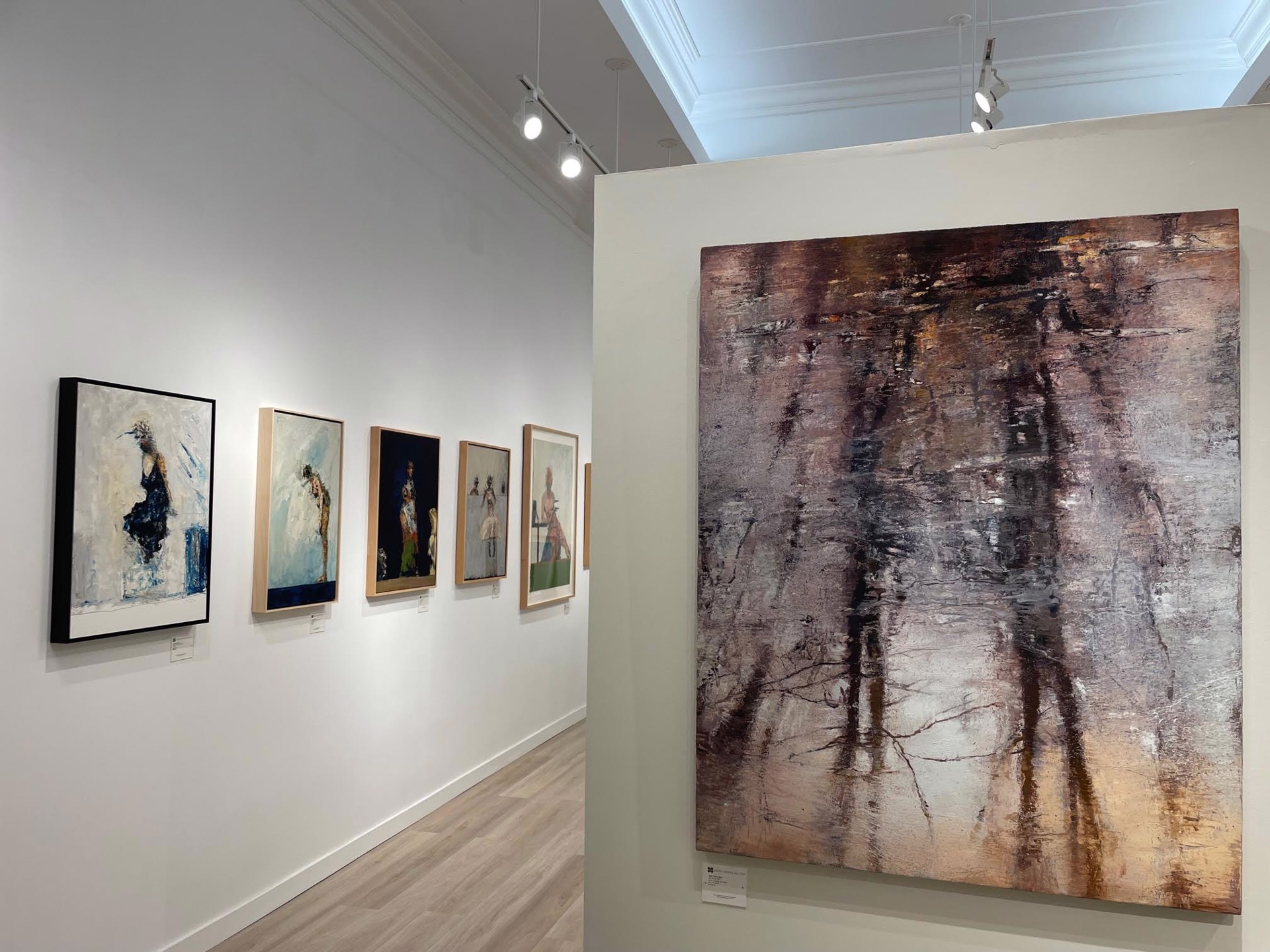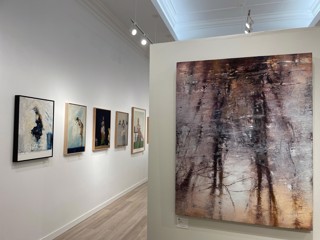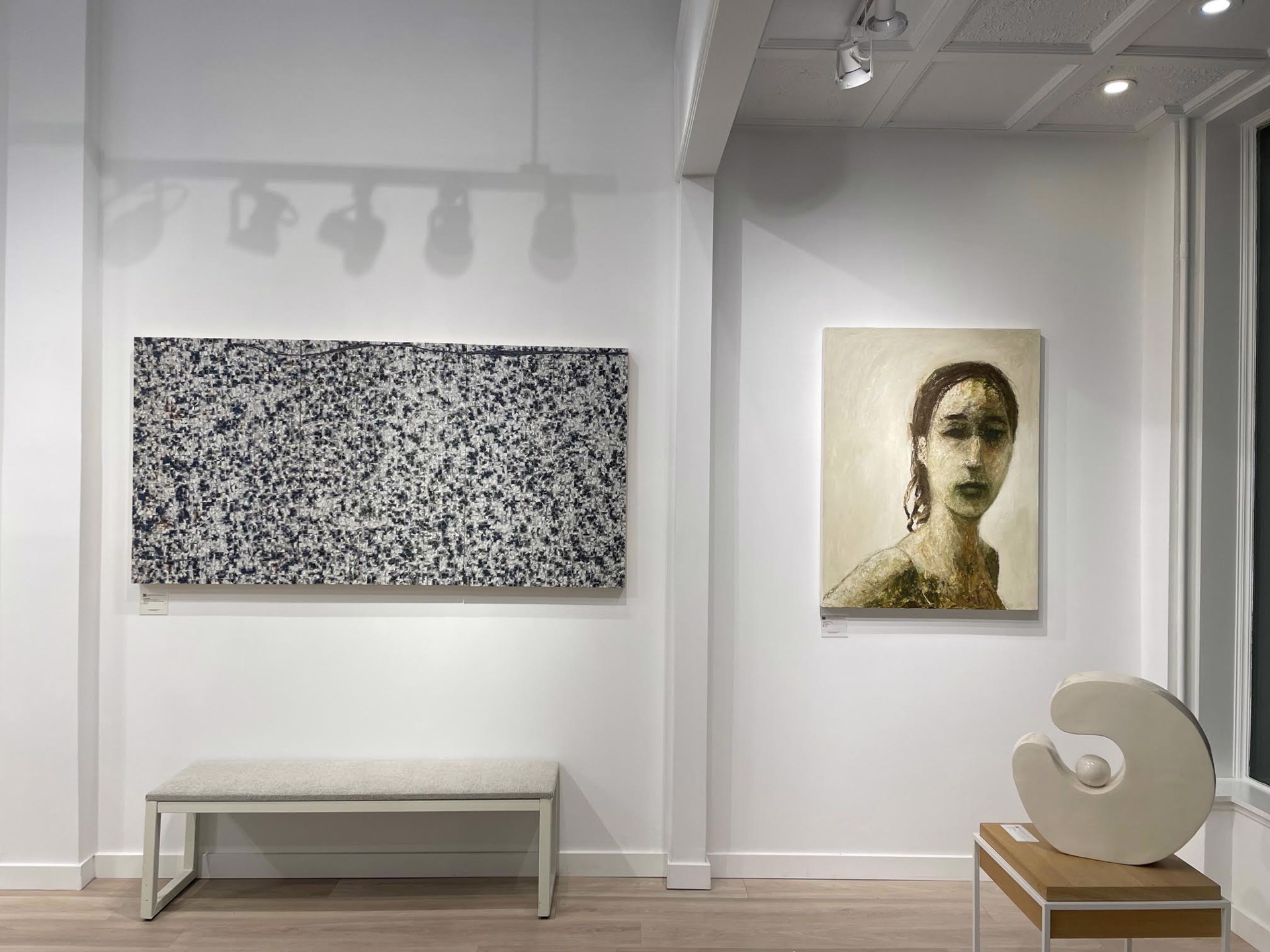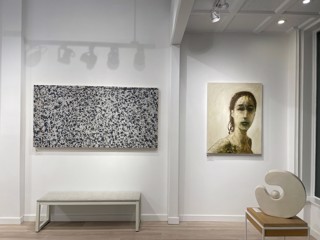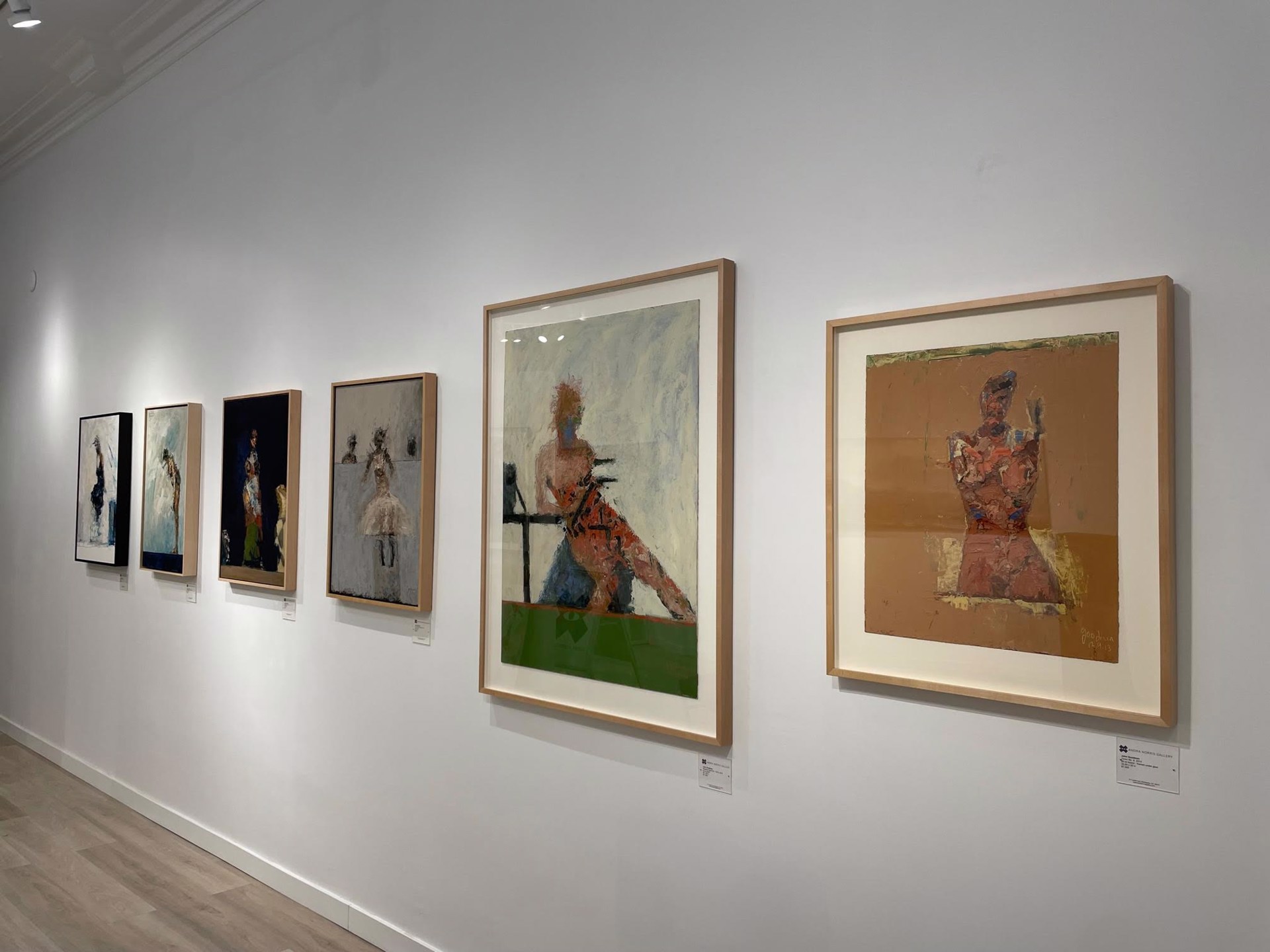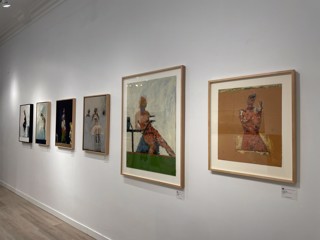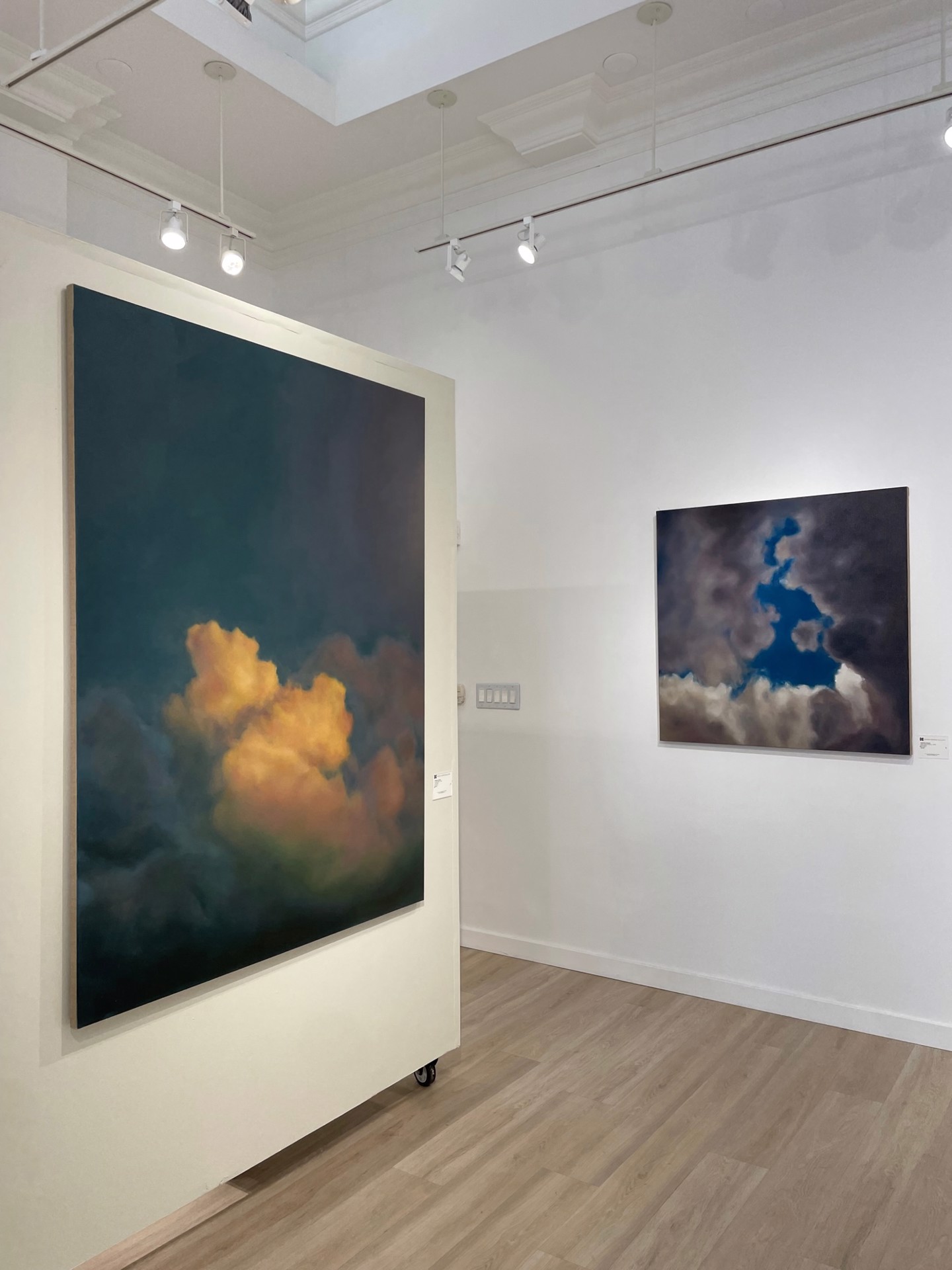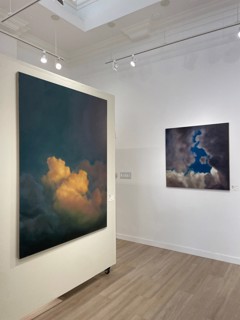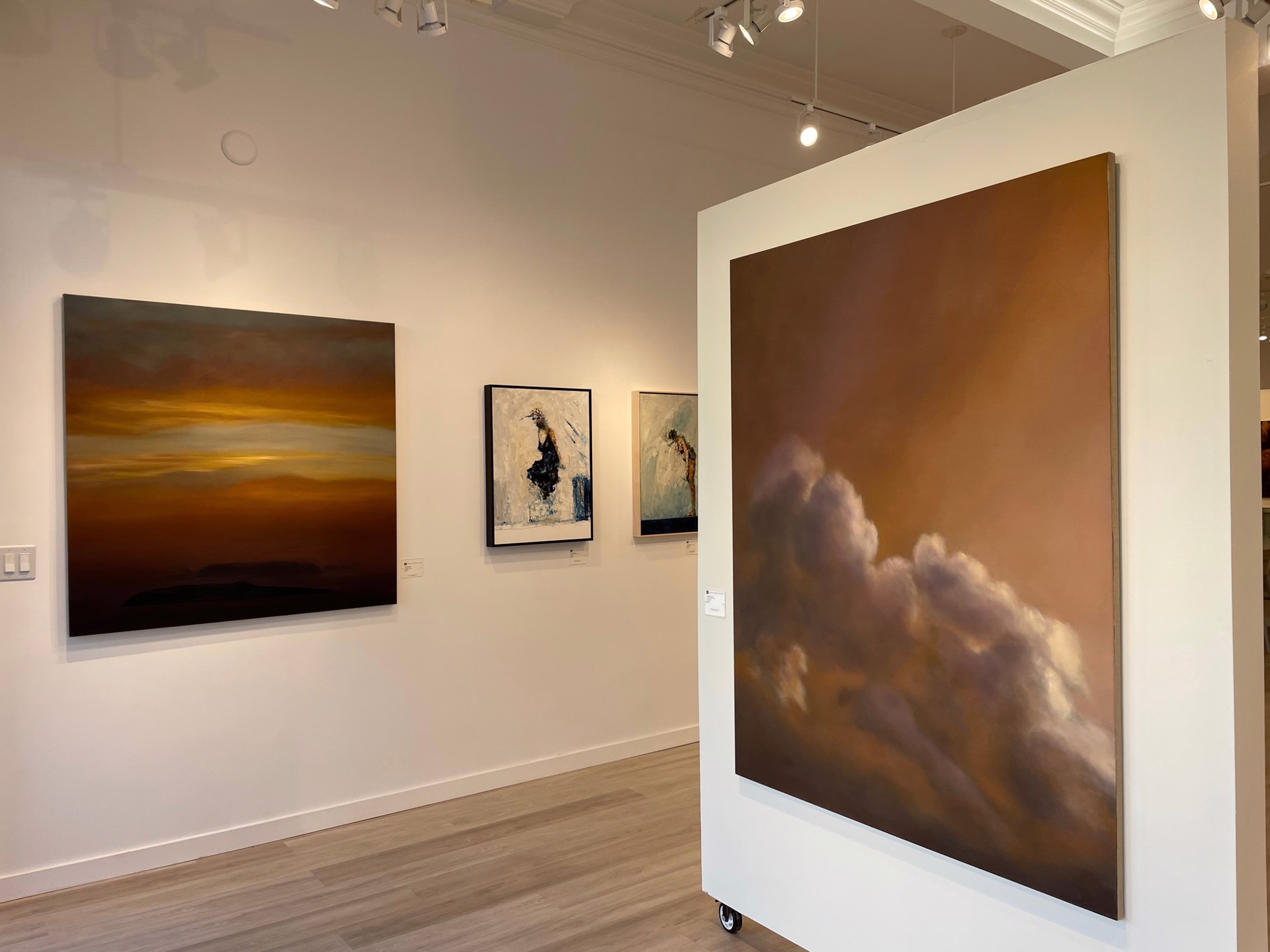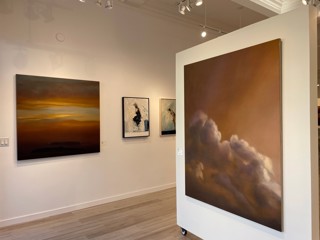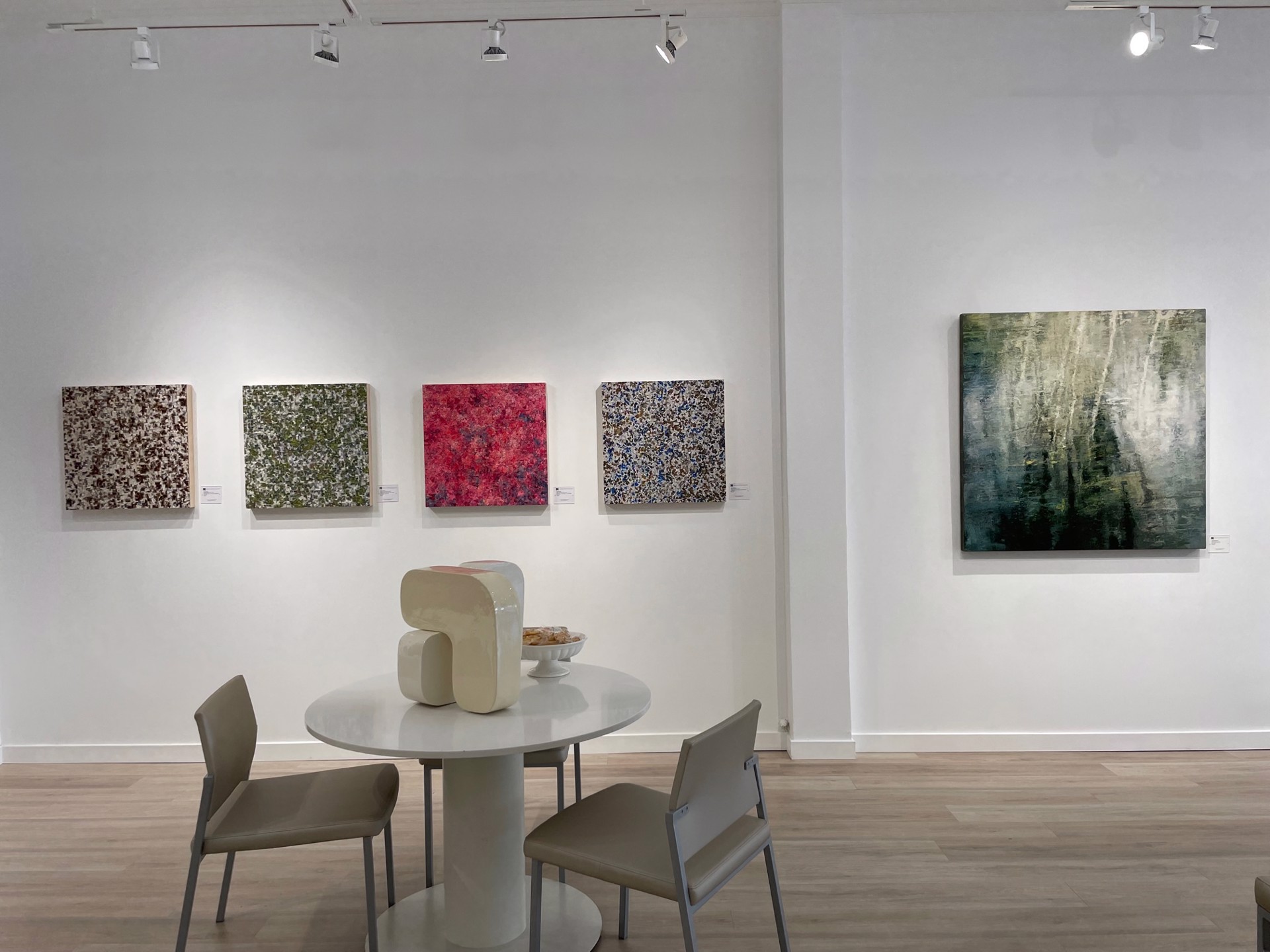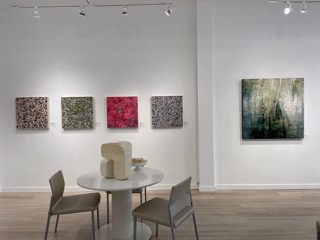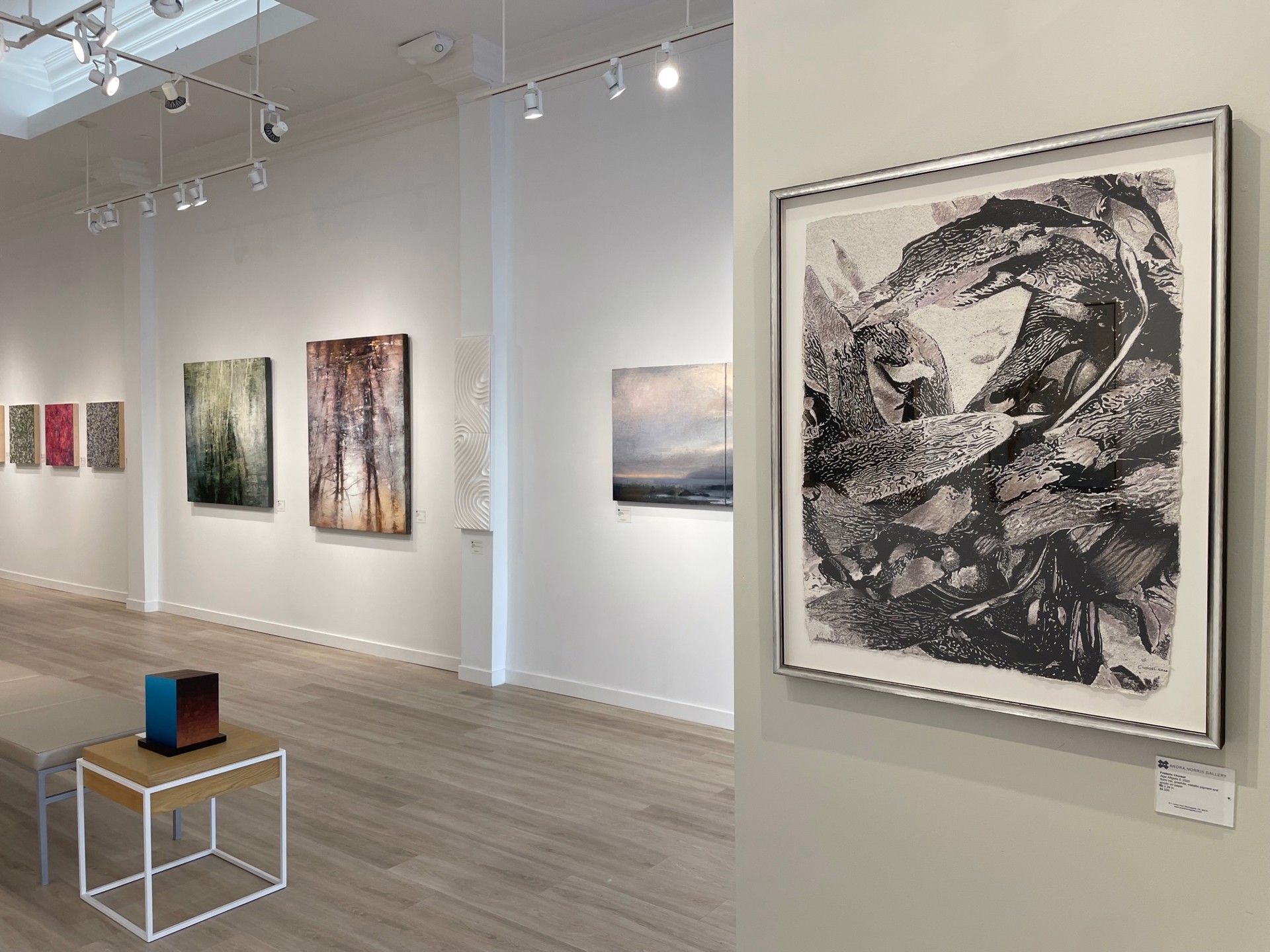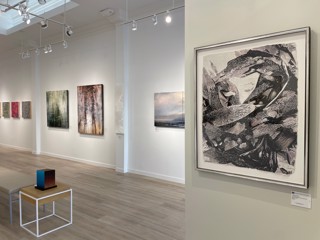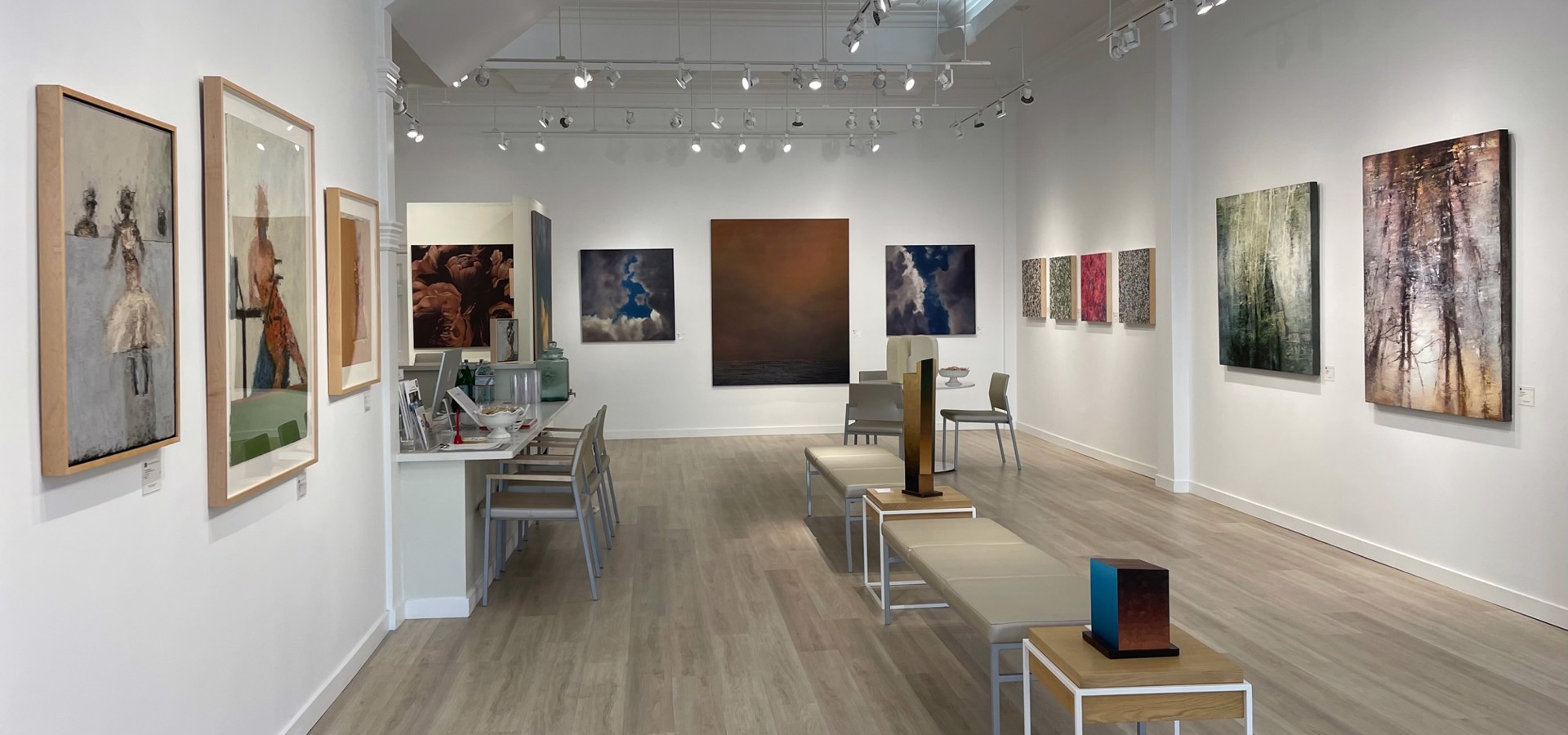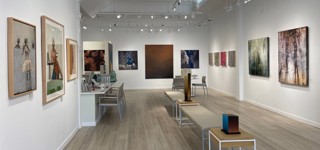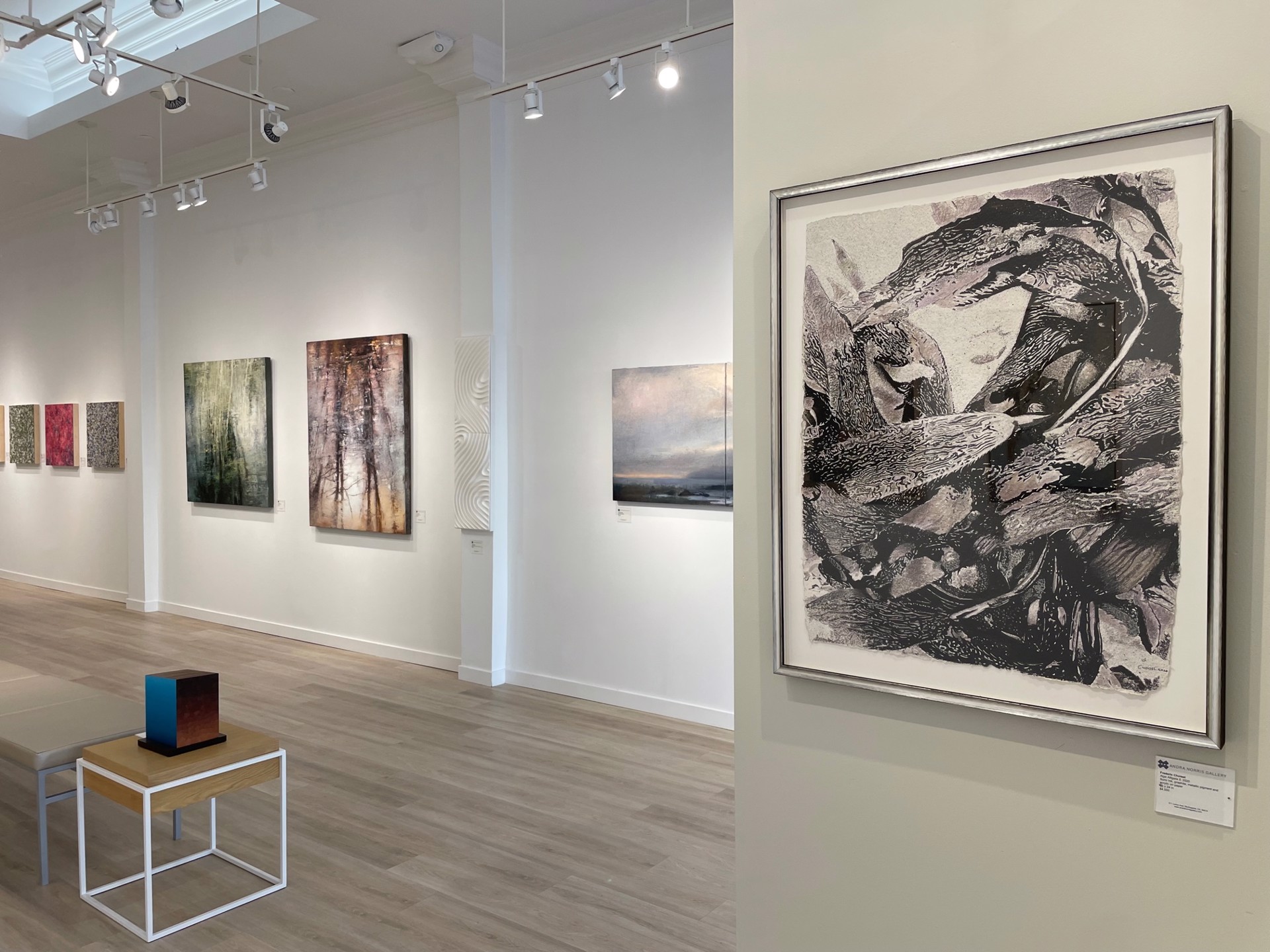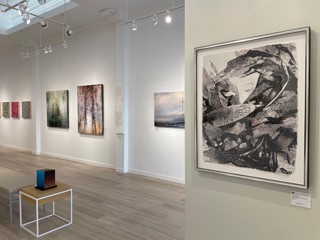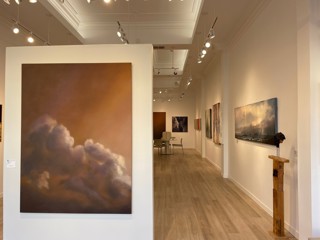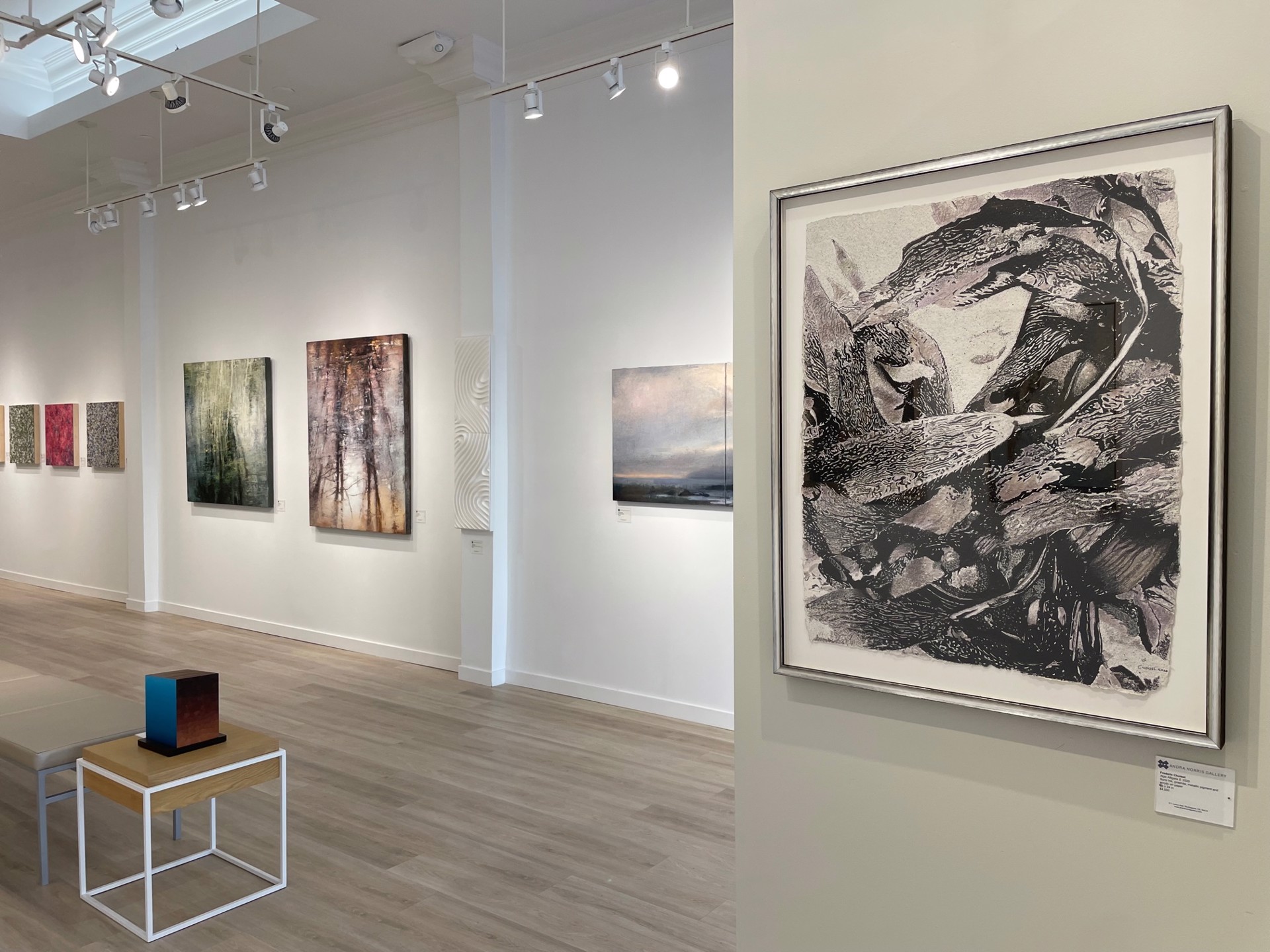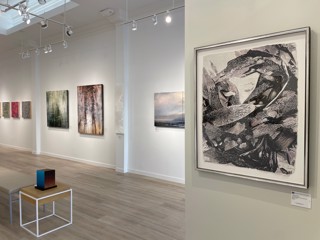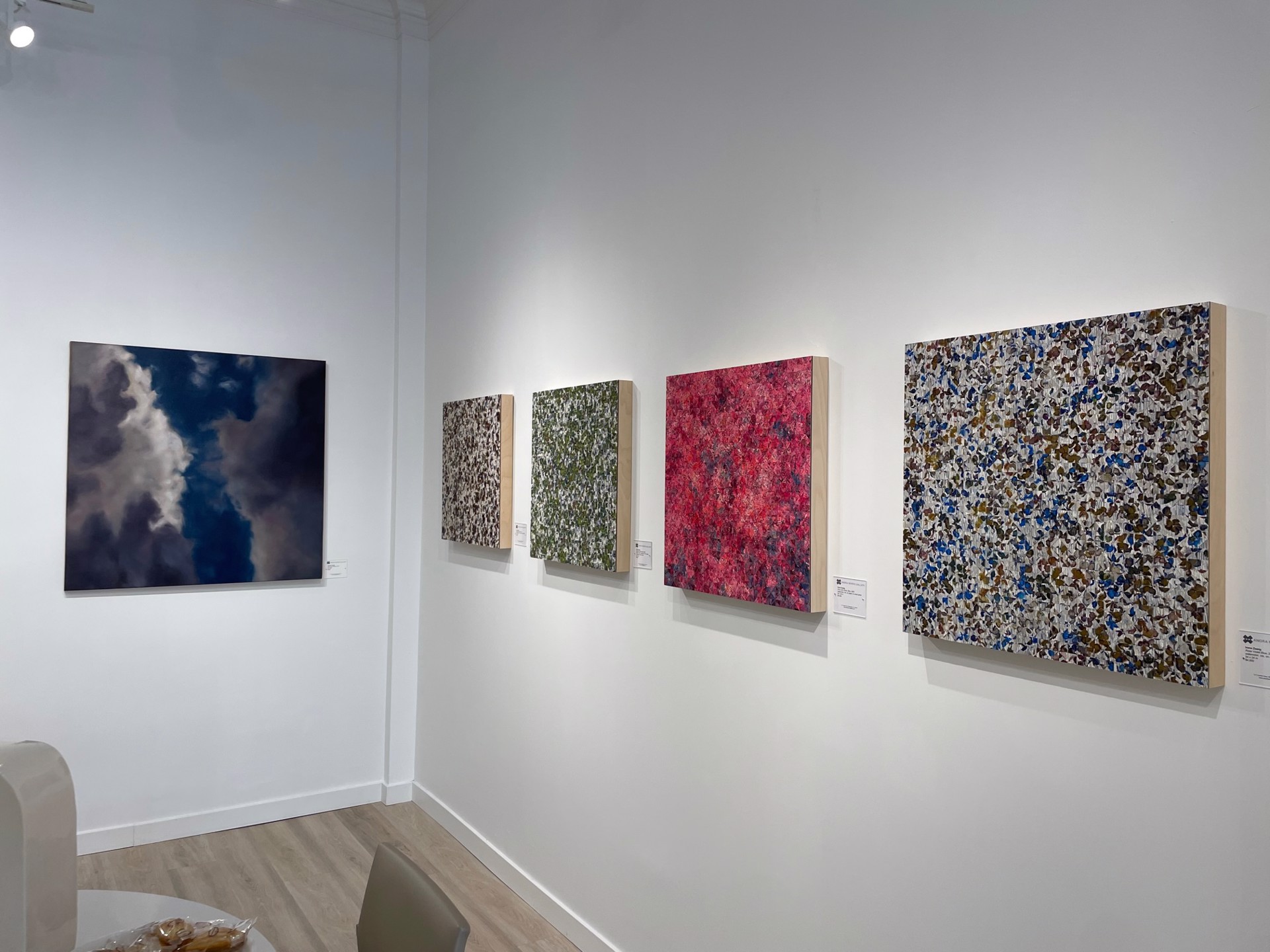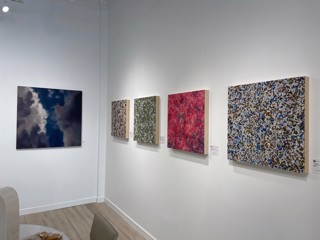 THE DISTANCE BETWEEN
OCTOBER 15 — NOVEMBER 10, 2022
Please join us for the Opening Reception Saturday, October 15, 5-7 PM
Andra Norris Gallery is proud to present new paintings from four artists whose sophisticated works —dramatic, understated, and very personal — provoke thought and reflection. The paintings in the exhibition were slow in the making and are best experienced over time.
Gail Chase Bien, Frédéric Choisel, John Goodman & Irene Zweig
Gail Chase Bien
Gail Chase Bien's oil paintings elicit feelings of deep introspection. For the artist, "landscape" is a metaphor for the human spirit, being simultaneously voluptuous and barren; calm and eruptive. "And by living in its lap," the artist explains, "one has the pleasure of observing its daily turnings. Unlike the urban experience, man is no longer the monolith, but a humbled interloper in an expanding universe." The new paintings focus on landscape's abstracted realism and natural phenomena, such as light spilling into water or sunlight reflected on ice.
Frédéric Choisel
French-American artist Frédéric Choisel is inspired by history, mythology, poetry, and his daily observations of nature. His dramatic and personal paintings are created in oil on canvas, as well as works on paper, and they hint at humanity's psychological and spiritual longings. Choisel's new sky and landscape paintings glisten, shimmer, and change with shifting light and seasons. The artist will visit us from his home in Paris for the opening reception on Saturday 15 October.
John Goodman
John Goodman draws inspiration from the early modernists and the Bay Area Figurative painters, such as David Park, Richard Diebenkorn, and Nathan Oliveira. His images are consistently figurative, yet each exhibits a strong pull towards abstraction. His understated minimalism, signature impasto brushwork, and reductive use of color, speak of isolation and eternity.
Irene Zweig
Irene Zweig furthers the tradition of color field painting with her unique abstract works created from watercolors that are deconstructed into small triangles and then meticulously reformed onto wooden panels. The eye interprets the original message subliminally, while the construct of component triangles remains. Contemplative harmony is a throughline in these works that bridge American Impressionism — specifically pointillism — and reflect atmosphere, while generally taking their titles from classical music.