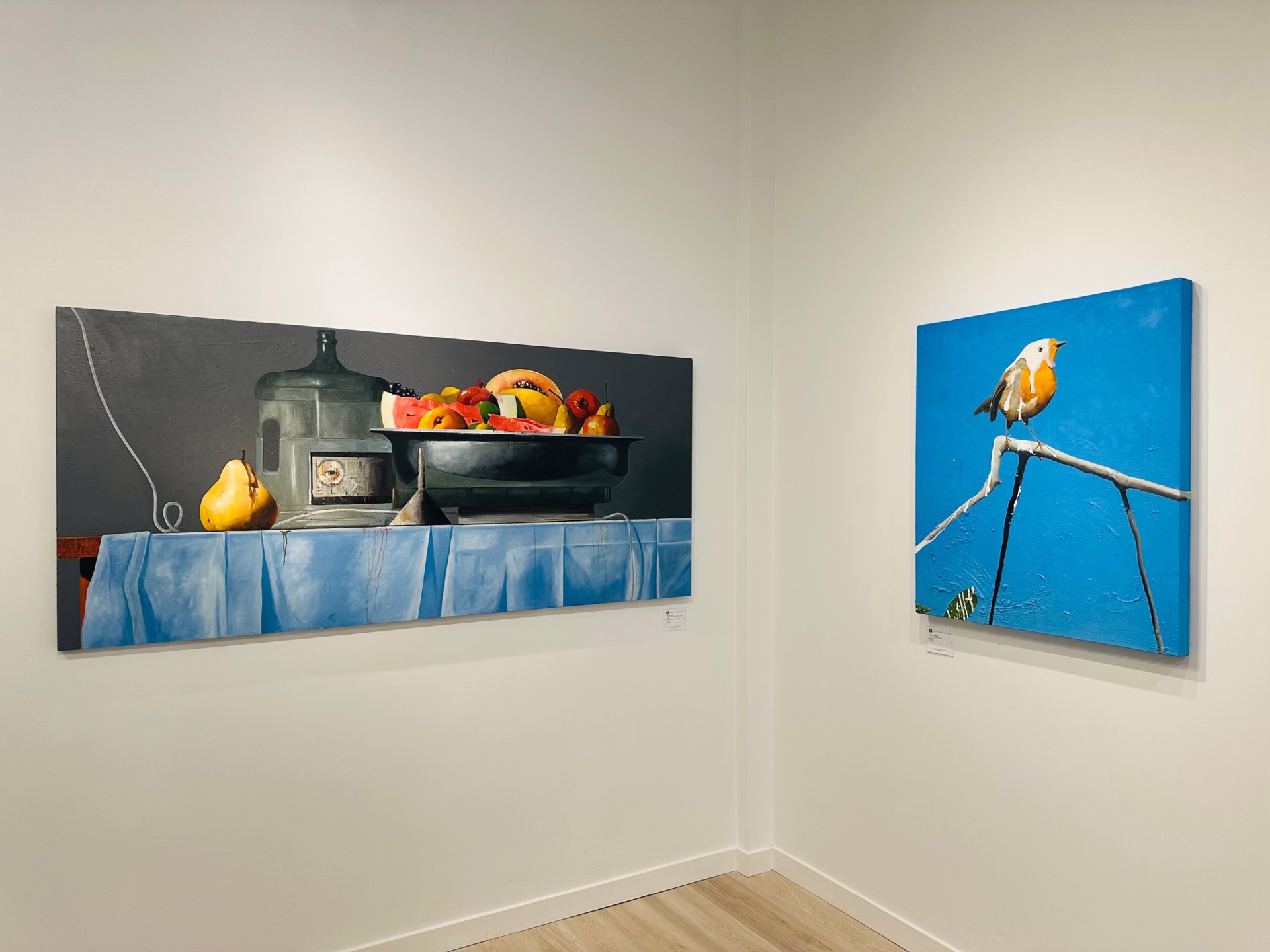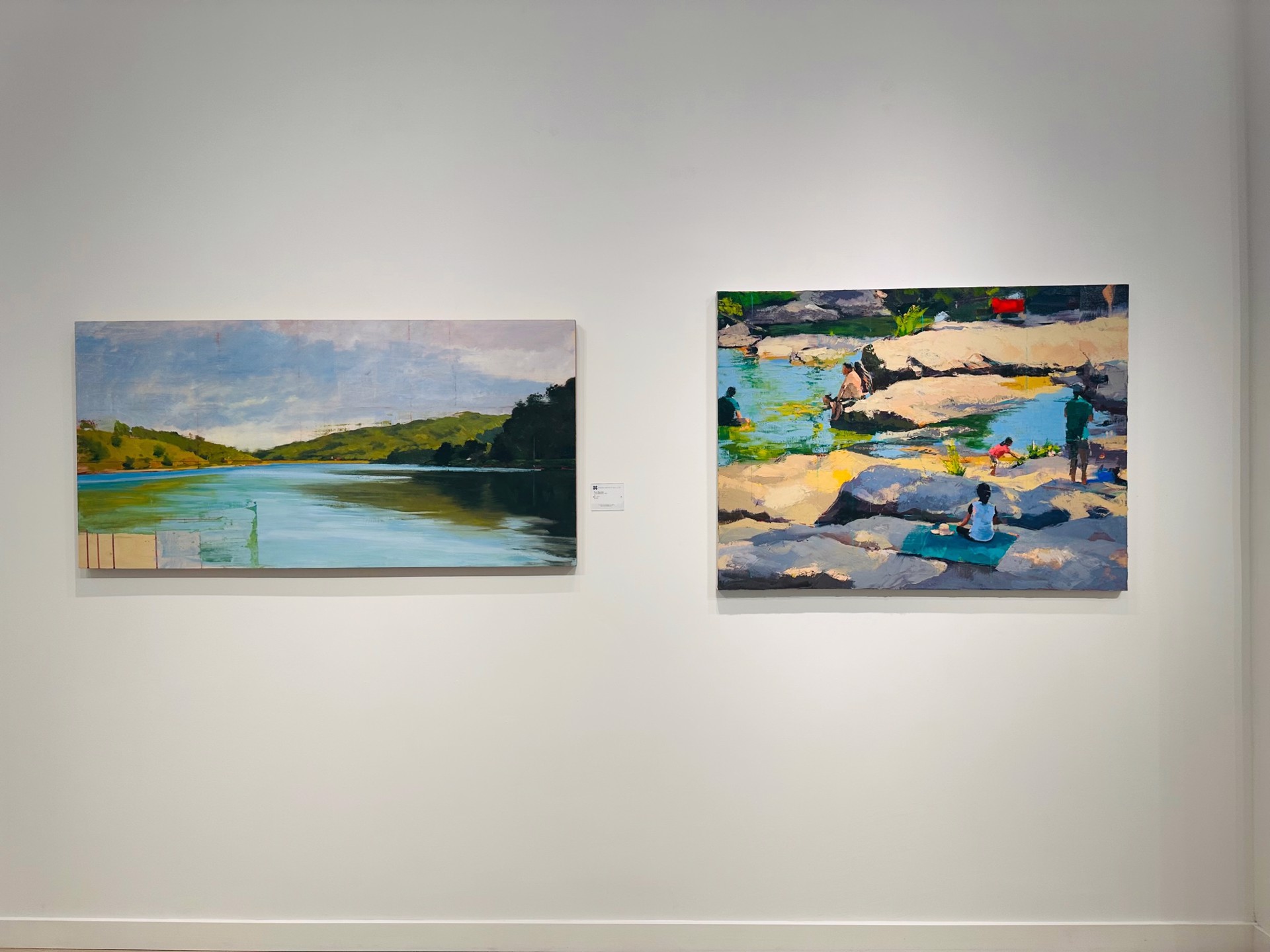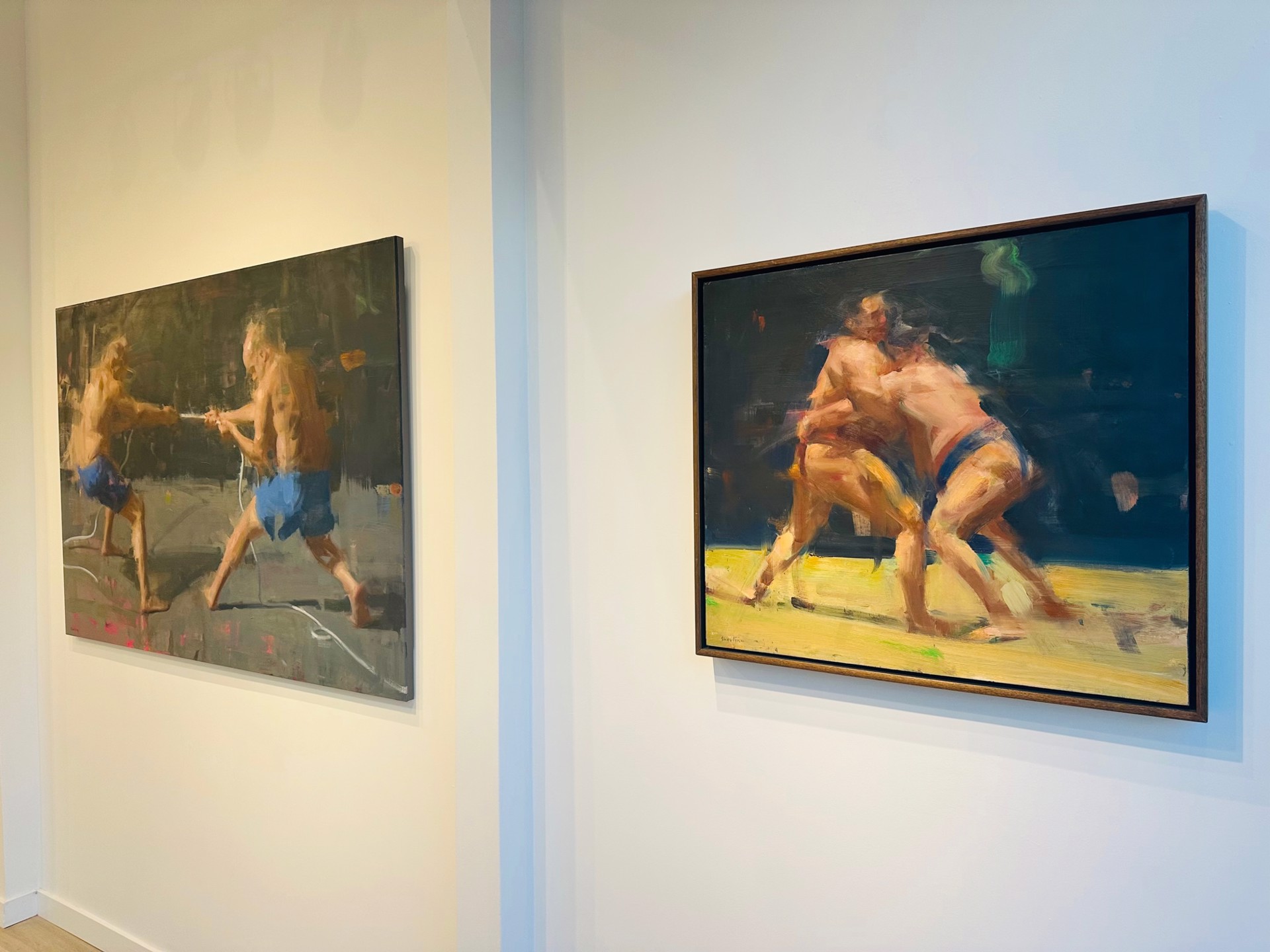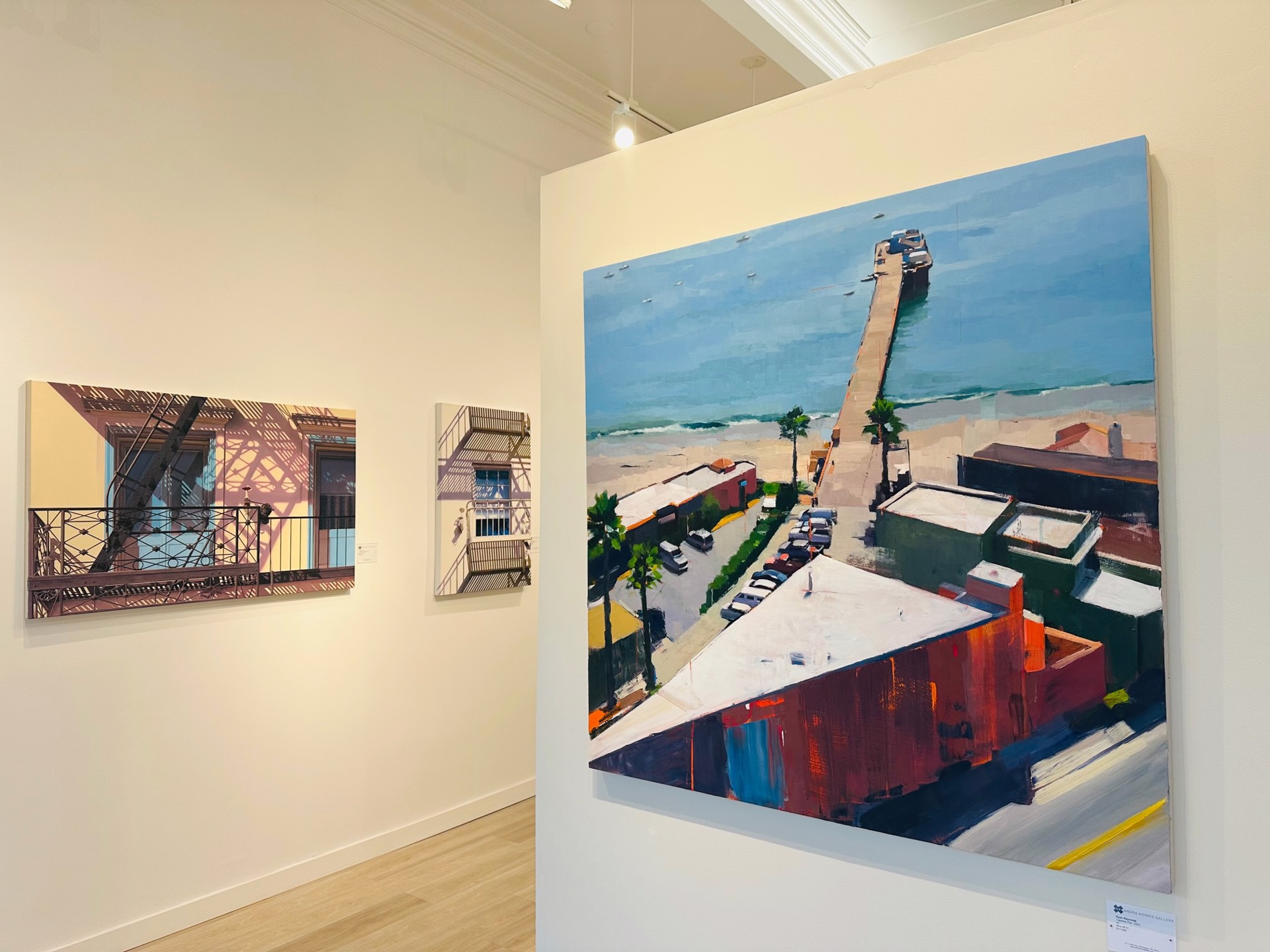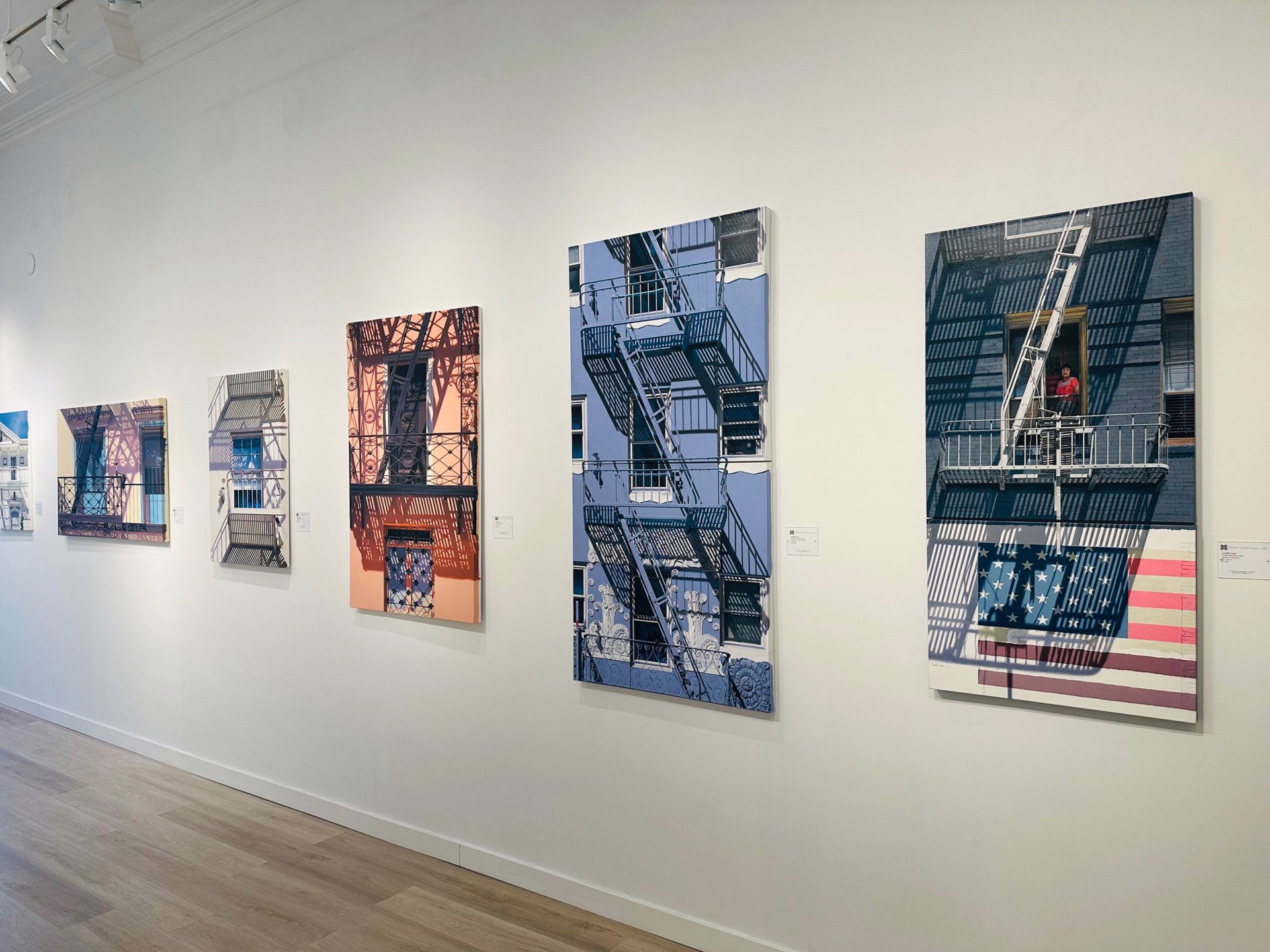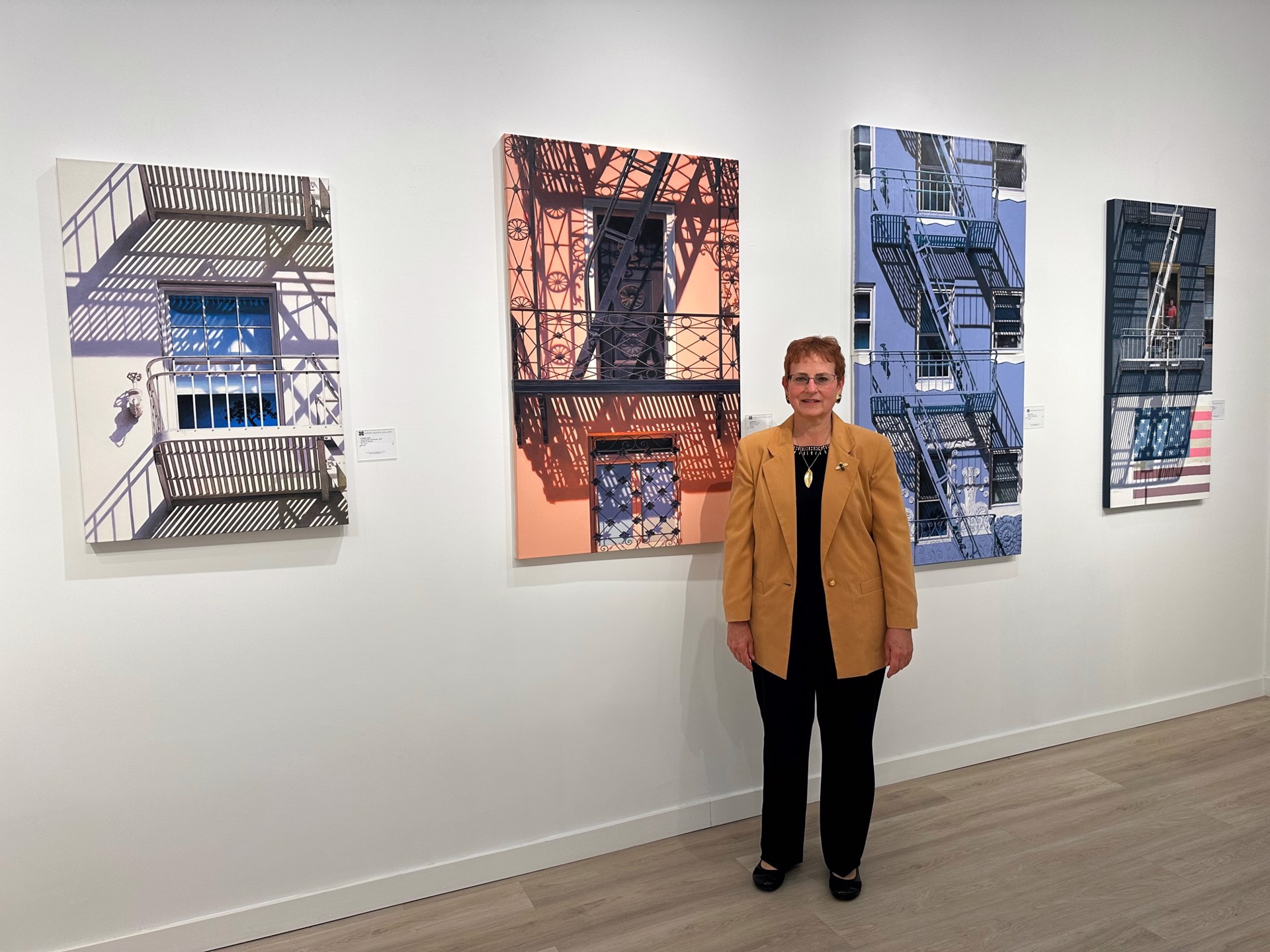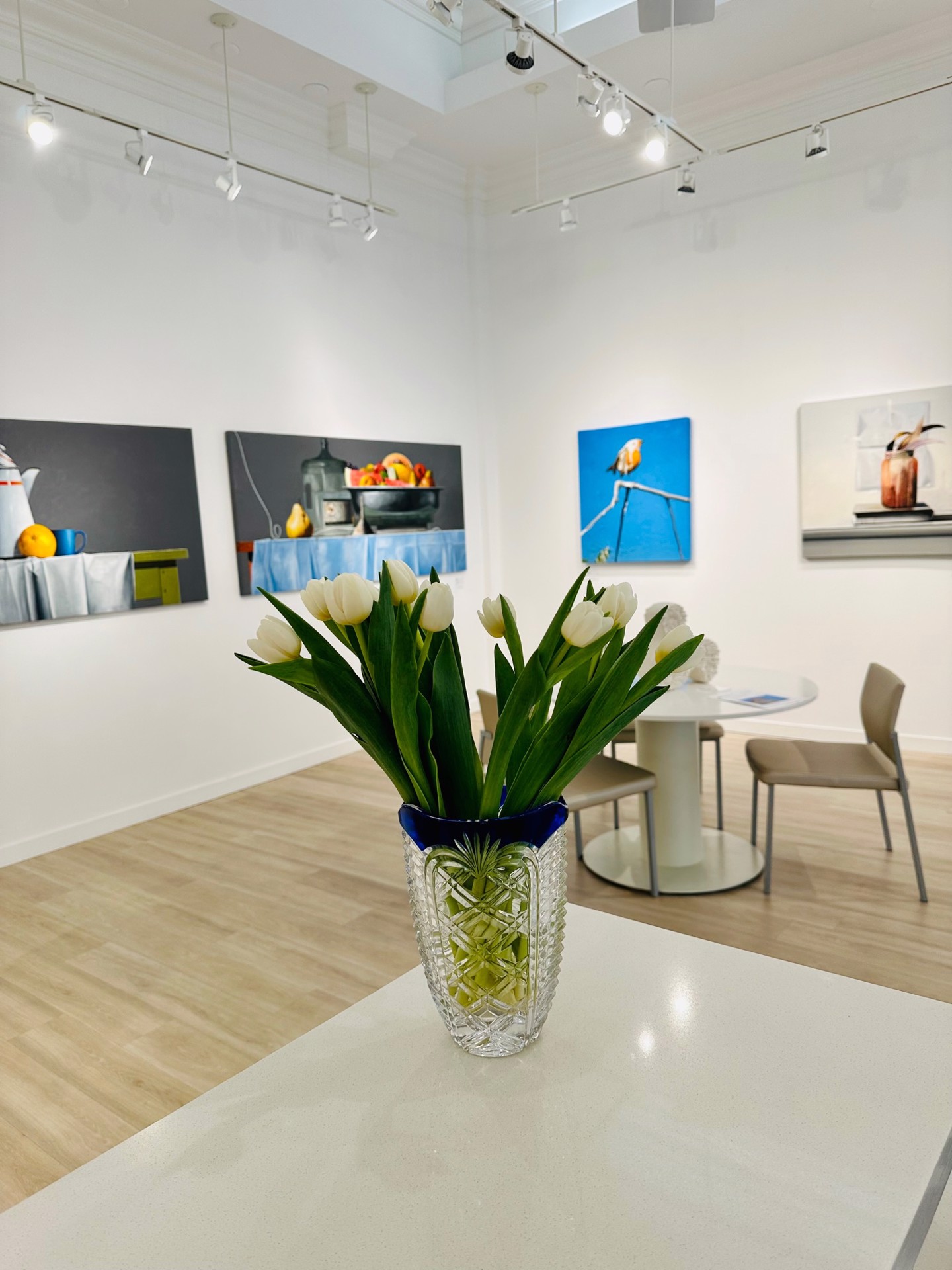 MYSTERY & MASTERY
February 18 — March 17, 2023
Please join us at the Artist's Reception, Saturday, February 18, 4-6PM
Andra Norris Gallery is proud to present Mystery and Mastery — a group exhibition featuring five extraordinary painters whose masterful and enigmatic works intrigue and inspire us to try and unlock their secrets. Artists include: Stephen Namara, David Shevlino, Ryan Reynolds, Lynette Cook & Roy Borrone
Stephen Namara
Vivid color and harmony are at play in Stephen Namara's still-life paintings and drawings that bridge realism with magic realism. His thought-provoking compositions are simultaneously meditative and disorientating in their scale and featured objects. The masterfully drafted scenes may conjure comfort in the familiar – a glass jar, a book, a tequila bottle, a melon – while challenging us to look and question for deeper meaning.
David Shevlino
David Shevlino's love of traditional figurative painting and a lifetime of experimentation and honed skills is on display in these classically inspired paintings that straddle the line between representation and abstraction. This "in between" state, where stillness and motion are blurred, and only the essential brush strokes remain, is where the artist feels most able to express his full voice, and for which we, the viewers, are the delighted recipients.
Ryan Reynolds
Ryan Reynolds' newest series of paintings features coastal Northern and Central California wooden piers that extend from the land into the sea, and it depicts the people of Capitola and Santa Barbara by way of figuration. Reynolds' thoughtful works have previously considered the suburban sprawl and freeways of the South Bay, where he works and teaches as Professor of Art at Santa Clara University. The new paintings continue to express the artist's love of nature and the California coast.
Lynette Cook
Celebrated American Realist Lynette Cook continues with her depictions of buildings in San Francisco and its surrounding regions. Her images — often scenes of gritty facades that we tend to look past — are masterfully painted with harmony and sensitivity. There is poetry and beauty in the images, and through their intricate shadows they often tell stories of the lives of the people behind the walls.
Roy Borrone
Bay Area Figurative artist Roy Borrone creates paintings with alkyd and wax on linen. His works stir deeply while concentrating on themes of isolation. One untitled painting depicts a lone female figure with bowed head. The work is layered with transparent glazes of earthy dark, but with an emanating golden light that speaks of eternity.
Jane B. Grimm
We are also proud to present Jane B. Grimm's on-line exclusive exhibition FORM (please click to view). A selection of Ms. Grimm's original ceramic sculptures and three-dimensional wall hangings will also be on view in the gallery during the exhibition.
*You may visit the gallery for an early preview as our doors are open with regular business hours.